Sharing the history of an institution and the heritage of a country
Bank Al-Maghrib Museum was inaugurated in June 19, 2002 by His majesty King Mohammed VI. It houses a unique collection of coins and banknotes, the original core of which was acquired in 1947.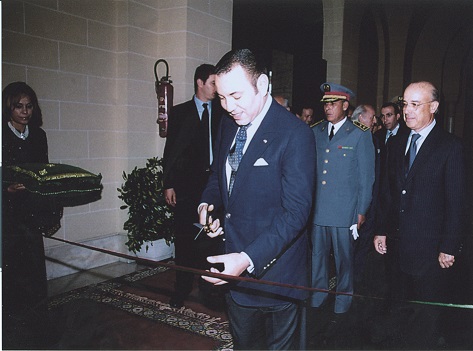 In 2009, on the occasion of the fiftieth anniversary of Bank Al -Maghrib, a new scenographic project was born. This new area, which was built according to the most modern museum techniques, extends over almost 2,000 m², and invites visitors to share not only the history of an institution's heritage, but also the one of a people and a country.
This timeless space is organized into three areas:
The History of Currency Area traces back the different civilizations from ancient times to the present day, through an important numismatic collection.
The Art Gallery, which is the second component of the museum, houses a collection of works of art, which bear the mark of several great Moroccan and foreign artists.
The Bank Area traces back the development of the central bank throughout history and presents its fundamental missions.