Systemic risk mapping
Risk mapping is a global balanced scorecard of the main sources of risks to the financial system.
It is based on a set of macro-prudential indicators designed to identify actual or latent risks to financial markets, institutions, businesses and households.
MAPPING OF SYSTEMIC RISKS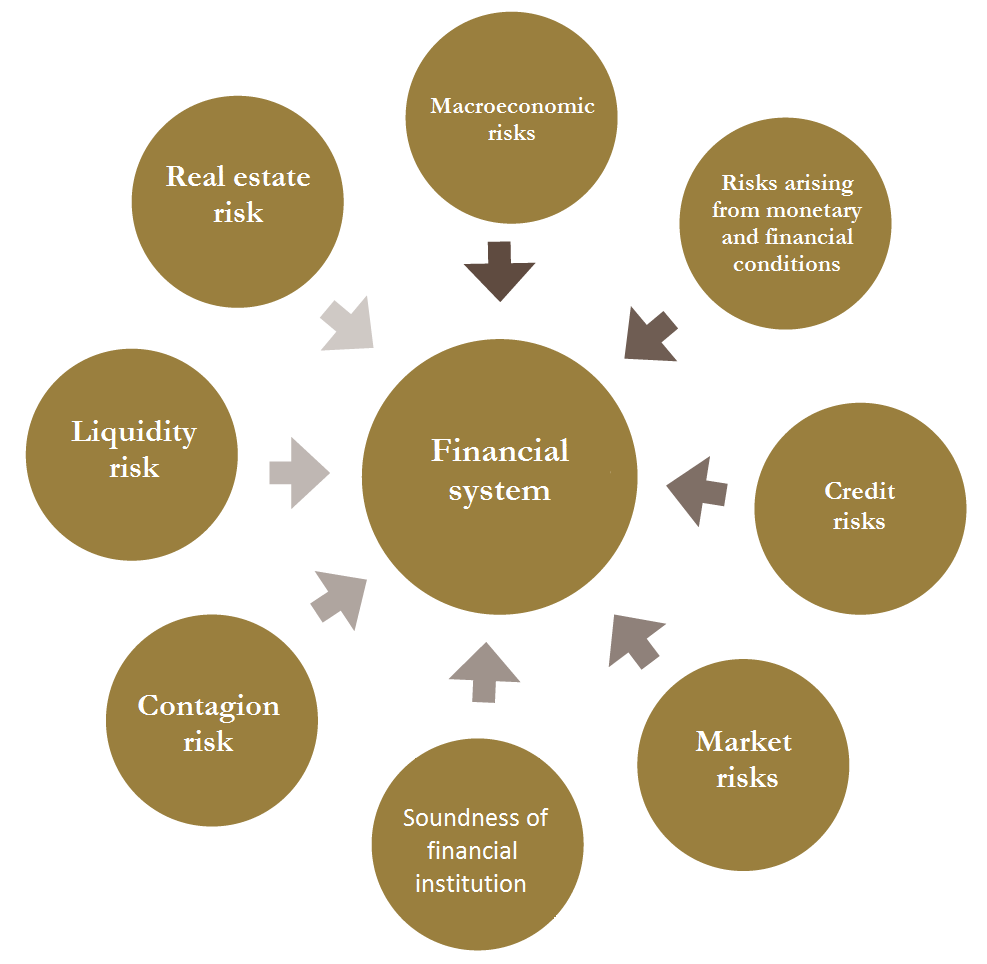 The evaluation of indicators under the risk mapping is conducted by assigning a scoring from 1 to 5, reflecting the magnitude of risks. It also takes into consideration the projected evolution of some indicators to provide analysis with a prospective dimension.
Macroeconomic risk: this category includes risks induced by economic factors likely to affect financial institutions and financial markets.
Risks linked to monetary and financial conditions: this category includes risks linked to overheating of credit, excess in banking liquidity or a situation where banks are unable to finance the economy at reasonable costs.
Real estate risks: this category includes risks induced by the evolution of real estate asset prices and real estate credit market.
Market risk: this category includes concentration risks or lack of depth in capital markets, as well as risks of dispersion or excess valuation.
Liquidity risk: this category covers risks of banking liquidity crunch and pressure on collateral of banks.
Credit risk: this category covers significant risk of failure of nonfinancial economic units- households, businesses and sovereign default- which are likely to destabilize banks' balance sheets.
Soundness of financial institutions: This category covers the risk that financial institutions reveal systemic vulnerabilities or even the risk of default.
Contagion risk: This category corresponds to the risk that potential difficulties within a financial institution or a component of the financial system, in Morocco or internationally, spread to other financial institutions or other components of the financial system or even to the entire financial sector.