Cashless payment instruments
Cashless payment instruments can be defined as the set of instruments allowing for circulation of paper money (all demand deposits with the banking system) and functioning only as a support for settlements (cheque, card, bank transfer, withdrawal, bill of exchange ...).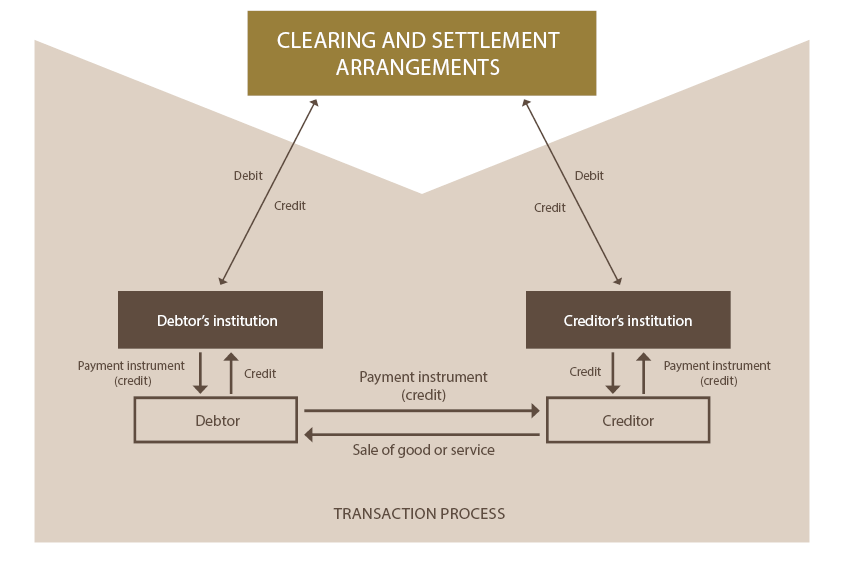 Source: Report of the Bank for International Settlements (Clearing and settlement arrangements for retail payment in selected countries). September 2000.
A payment instrument thus combines an instrument, which may be paper or paperless, and which can give way to a payment order, and a technical and organizational device to process that order.
The financial intermediary should carry out many preliminary operations which constitute the "transaction process": collecting the order, checking its validity, and transmitting the information necessary to perform the transfer.
The actual transfer of funds, which is the "clearing and settlement process", is performed by means of exchange and settlement between credit institutions, via payment systems or bilateral relations, if any.