Cheque payment incidents
The rate of cheques rejection, on all grounds, amounted to 2.56 percent in 2015 against 2.55 percent in 2014. It should be noted that the rejection rate has remained relatively stable since 2008, with an average of 2.4 percent over this period.
CHEQUES REJECTION RATE (IN NUMBER)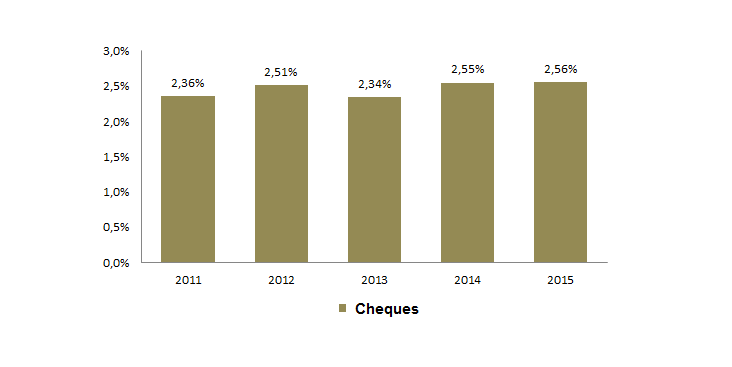 As such, cases of rejection for "insufficient funds" are still preponderant in the total cases of rejection recorded in the 2011 – 20115 period, with an average share of about 53 percent.
AVERAGE BREAKDOWN OF GROUNDS FOR REJECTION (CHEQUE)