Rejected standardized BoEs
The ratio of rejected Standardized BoEs, which stood at 17.35 percent in number in 2015, is a serious cause of concern, given that throughout the 2011-2015 period, the rejection rate continued on the same trend with an average rate of 17.5%.
BOEs REJECTION RATE (IN NUMBER)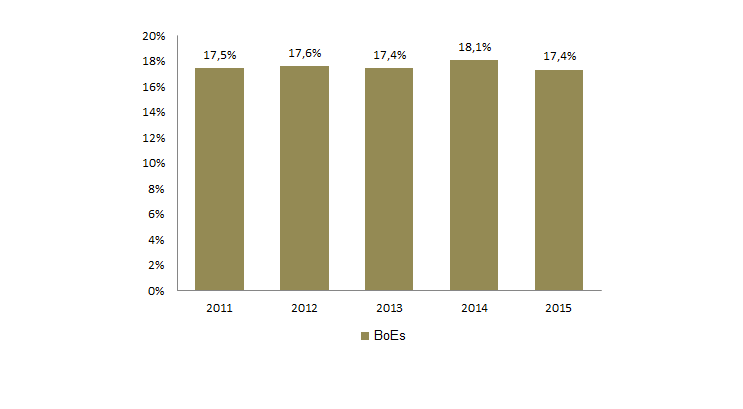 Furthermore, breakdown of rejections by grounds shows that over 90 percent of rejection cases are due to failure or insufficient funds.
AVERAGE BREAKDOWN OF GROUNDS FOR REJECTION (BOE)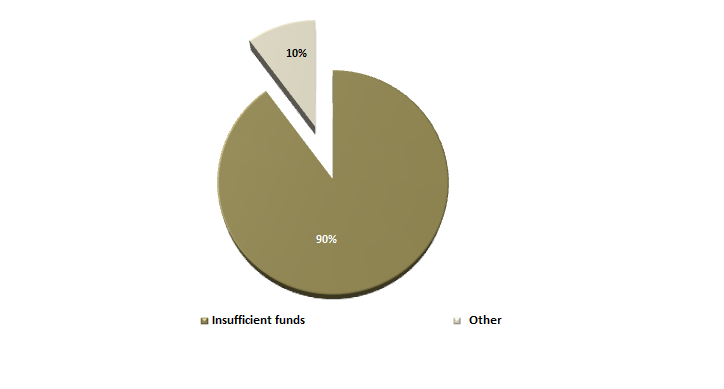 To overcome these shortcomings, Bank Al-Maghrib constantly calls for setting up dissuasive measures in order to prevent payment incidents of Bills of Exchange, at maturity.